FUTONICS WAREHOUSE SALE
Goettingen, August 2020
We started with the official production of our lasers. For this reason, we have to make some space in our warehouse. We offer various 2.0 μm thulium fiber lasers with an output of up to 50 W at a lower price. The lasers are ideal for welding, cutting, drilling, structuring, labeling and surface treatment of different materials.

Information and prices at:
info@futonics.de
Phone: +49 (0)551 504207 01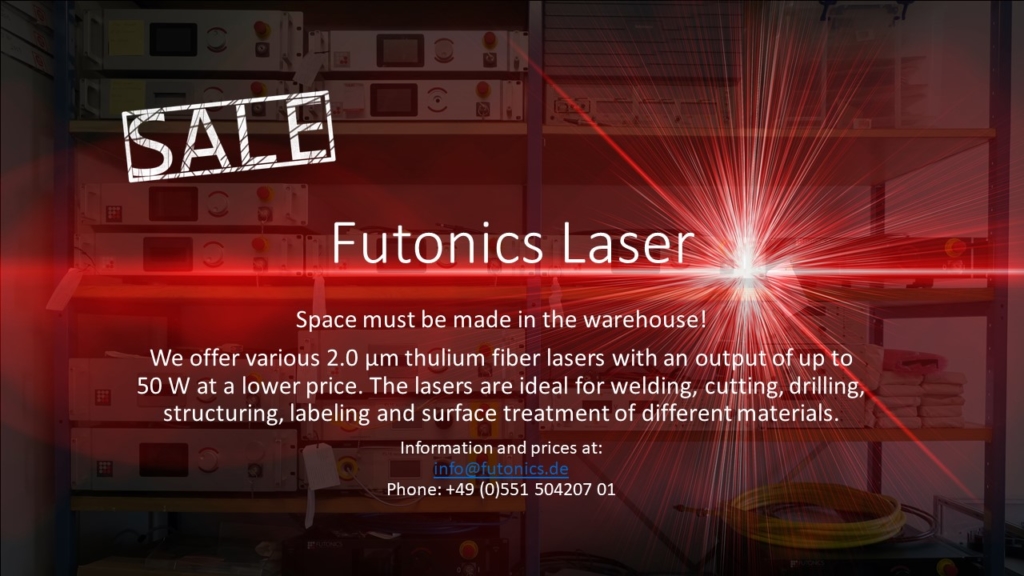 ---
LASER WORLD OF PHOTONICS CHINA
Shanghai, July 2020
Futonics will participate in Laser World of Photonics China from July 3rd to 5th. Come and visit us in Hall 8.1 at our booth E525. Originally the fair was to take place from March 18 to 20, but due to the current situation it was postponed to early July.

---
PHOTONICSVIEWS LASER WELDING
Göttingen, April 2020
In collaboration with employees from the Technical University of Nuremberg, our colleagues published an article in the PhotonicsViews on the topic of 2.0 μm laser transmission welding. "Welding of transparent and opaque polymers with single-mode Tm-doped fiber lasers" in PhotonicsViews: Vol 17, No 2.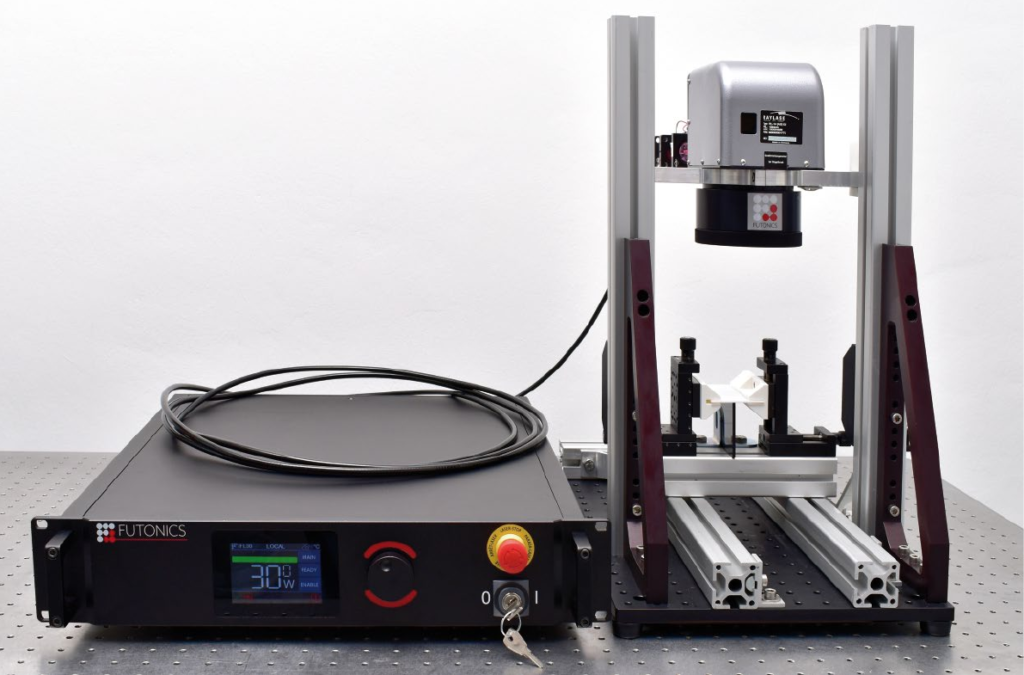 ---
NEW FUTONICS F-THETA LENSES
Göttingen, March 2020
Futonics has developed F-Theta lenses and is now offering them for purchase.
---
LASER WORLD OF PHOTONICS
Munich, June 2019
Futonics is exhibiting at LASER World of PHOTONICS from June 24-27.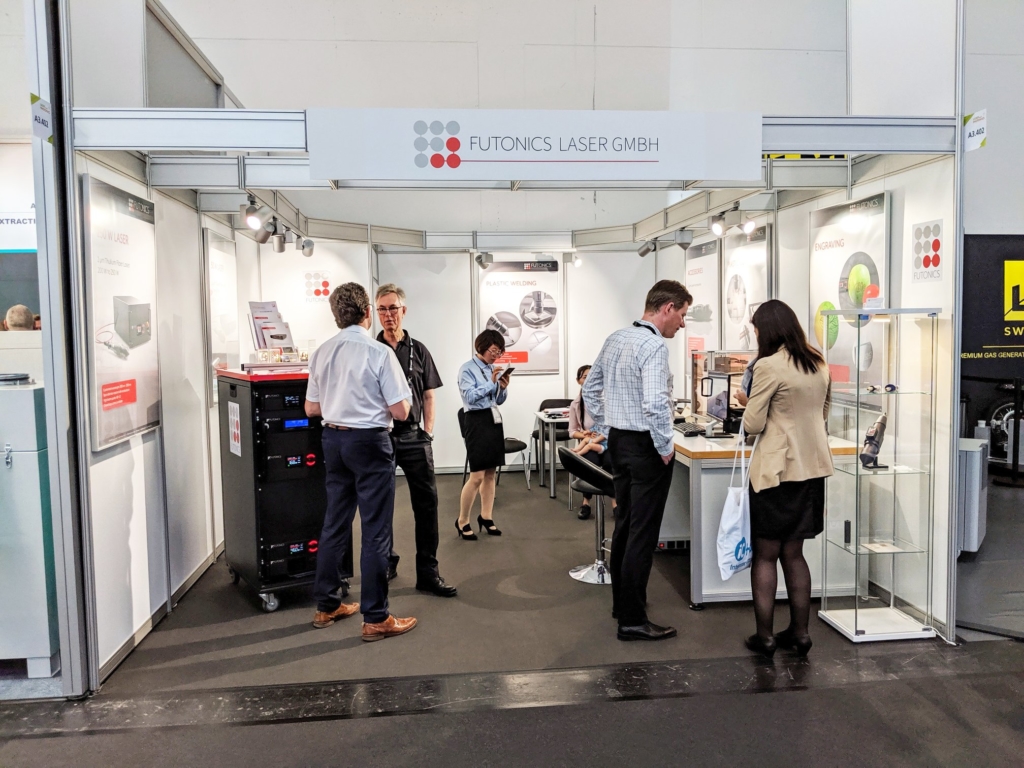 ---
---
INNOVATIONFORUM KUNSTSTOFFTECHNIK
Villingen-Schwenningen, April 2019
Futonics exhibits at the 6th InnovationForum on April 10th.
---
---
FUTONICS MOVES PART OF ITS FACILITIES
Göttingen, January 2019
Futonics opens a new office and laboratory in Göttingen.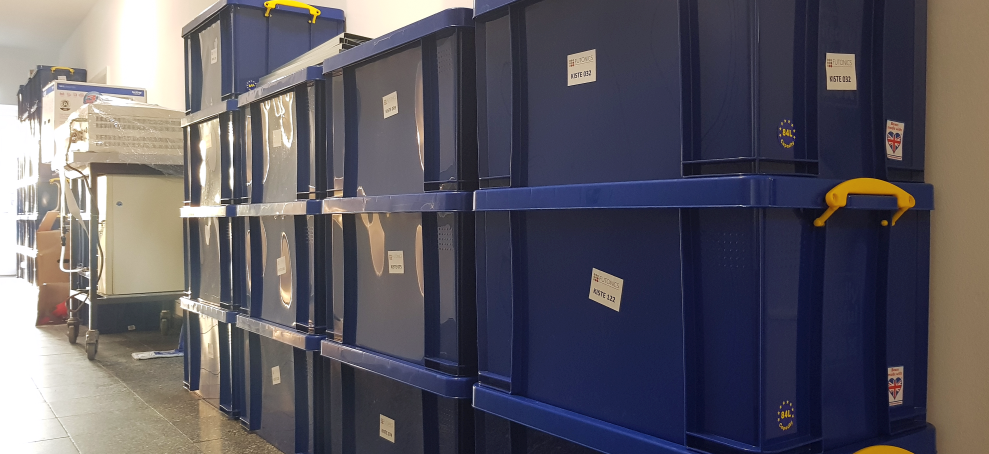 ---
---
LASER APPLICATIONS FORUM
Bremen, November 2018
Futonics attends the BIAS LAF 2018 from the 28th to the 29th of November.
---
---
GLASSTEC 2018
Düsseldorf, October 2018
Futonics is attending Glasstec 2018 in Düsseldorf in cooperation with HEGLA GmbH & Co. KG.
Come visit us at the Hegla stand A56/A72 in hall 14 from the 23rd to the 26th October. We look forward to your visit!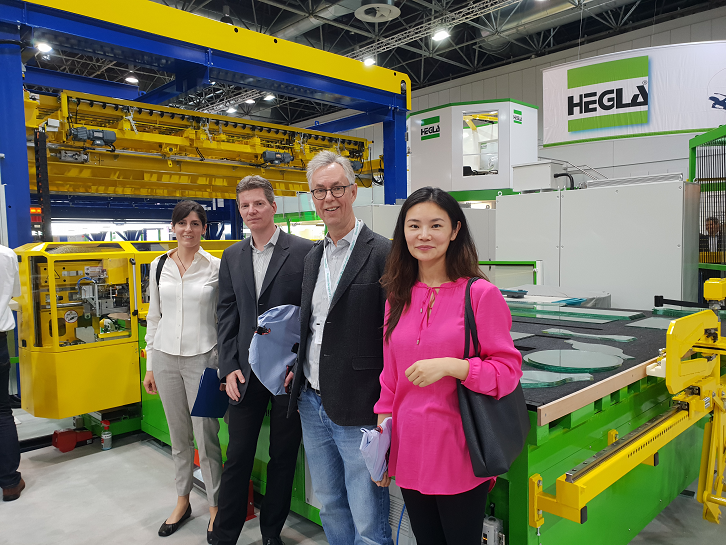 ---
---
FUTONICS IS FOUNDED
Katlenburg-Lindau, Germany, June 2018
Futonics Laser GmbH is founded in June 2018. Its founder, Dr. Peter Fuhrberg, has been working in the field of laser science and developing lasers since 1982. He co-founded LISA laser products OHG in 1989.